It's that time of the year again… sleepless nights, epic battles… nope, not finals week. IT'S BIG GAME WEEK!
As much as I'd love to wax poetic on the traditions and the memories, I've got my own mini version of BGW going on in a race against deadlines, so pictures will have to suffice. The first two are particularly special– they're my first real forays into the world of design! (And I did the tshirts a bit further down, too.)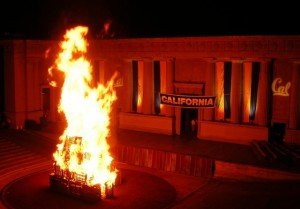 Aah, nostalgia. I miss that place.
Go Bears, Beat the 'Furd! (Give em the axe!)